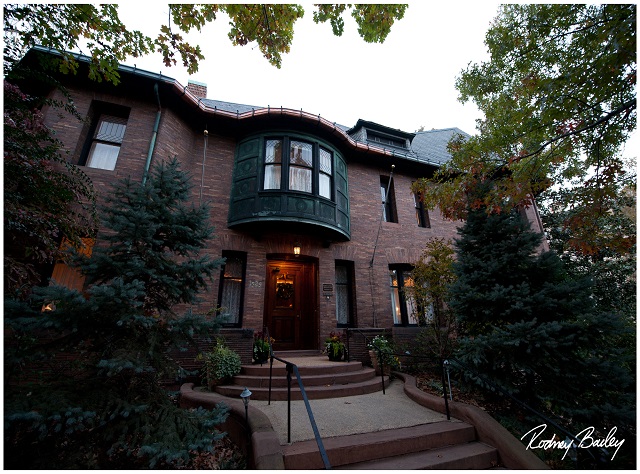 Location of the Month - August 2015
The Whittemore House
The DC Office of Cable Television, Film, Music & Entertainment. is pleased to honor the The Whittemore House in Northwest Washington as the August 2015 Location of the Month.
The Whittemore House is one of Washington's most historic and elegant mansions. Located in Northwest Washington, DC's Dupont Circle neighborhood, this beautiful dwelling was designed and built as a private residence between 1892 and 1994 by architect Harvey Page for opera singer Sarah Adams Whittemore, a direct descendent of John and Henry Adams. The Woman's National Democratic Club has occupied the mansion since 1927. The House was listed on the National Register of Historical Places in 1973 and was granted museum status in 2000. Today, the Whittemore House celebrates this distinguished history and tradition by maintaining a noted collection of antiques, art, and political memorabilia.
The 3100-square-foot mansion, which spans four floors and nine enchanting rooms of varying size and uses, is an ideal setting for film productions and special events alike. A charming courtyard also provides a comfortable outdoor setting for guests to enjoy and be taken in by the neighborhood's diplomatic surroundings. Top-quality audio visual capabilities and high speed Internet service are available for productions.
Visit the press release for more information. If you are interested in using the Whittemore House as a filming location, please contact us at [email protected].