Tuesday, January 10, 2017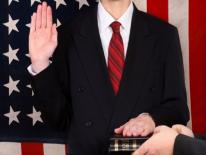 **PRESIDENTIAL INAUGURATION PERMITTING UPDATE**
**NOTICE TO FILMMAKERS AND NEWS GATHERERS COVERING THE INAUGURATION**
PERMIT & PARKING REQUEST FOR AREAS CONTROLLED BY THE FEDERAL GOVERNMENT
During the 2017 Presidential Inaugural, several temporary special restrictions will be put in place by the federal government that will affect transportation systems, road closures, as well as jurisdictional boundaries in DC, MD and VA from January 19–23, 2017. Because of these special restrictions, OCTFME will not have the same permitting assistance authority as we do during the normal course of government business. Federal and local security and law enforcement agencies (as well as DDOT, VDOT, and MDOT) will take the lead in the planning and execution of all parking and filming permits during inaugural week in all federally controlled areas of the city.
On Friday, January 6, the Metropolitan Police Department publicly released
contact numbers at the various DC and Federal agencies
as well as the
2017 Presidential Inaugural Subcommittees Joint Transportation Plan (see below)
. This plan should answer most of your questions related to street closures, restricted areas, best travel routes, prohibited items, contacts, activities, and more.
Filmmakers and news gatherers that have not already been granted media credentials through the 2017 Presidential Inaugural Committee (the window for submitting those applications closed December 26, 2016) will need to follow the guidelines set forth in the 2017 Inaugural Transportation Plan (below). Filmmakers and news gatherers should also be aware that the use of unmanned aerial systems (or drones) will be strictly and unconditionally prohibited.
OCTFME also recommends that filmmakers and news gatherers interested in more information about the inaugural refer to information collected by Destination DC and the Downtown DC Business Improvement District. Both of these organizations have created 2017 Inaugural 'guides' that provide helpful reference information related to the inaugural. You can access those resources via the links below:
There are also security access points, viewing area, and parade route information available here:
All inauguration-related restrictions should expire by January 23, 2017. After this date, permitting rules and procedures should return to normal.
PERMIT & PARKING REQUESTS FOR NON-FEDERAL AREAS
OCTFME will be able to permit for most DC government controlled public spaces -- AWAY FROM INAUGURAL AREAS, WHICH PRETTY MUCH COVER DOWNTOWN DC -- during inaugural week, but there may be some restrictions to permitting in areas on security routes or areas proximal to restricted federal grids.If you have any other questions related to the 2017 Inaugural, feel free to reach out to us at
[email protected]
or 202-727-6608.
-OCTFME PERMITTING AND LOCATION ASSISTANCE TEAM